In the course of my duty, I have been open and ready to help anyone who gets in touch with us. At times, some people have contacted me, who would rather do their carpet cleaning than seek professional carpet cleaning services. But often times, these people are not sure which cleaning agents to use, some having tried different shampoo and detergent brands with unsatisfactory results. Then there comes a big hype about Vinegar and house hold cleaning. So the question arises; can I use Vinegar to clean my carpets?
Though I am a professional, I still do not stand the ground to make a decision for anyone who seeks my help. So, instead of giving a straight "Yes" or "No", let us look at the good and bad sides of using Vinegar for carpet cleaning. By the way, you must have noted that most of the carpet stains are caused by kids so one advisable thing that you would do is to buy carpets for kids. These are carpets that are uniquely designed to bear bright colors but do not stain easily.
Can I use vinegar to clean my carpets? The good...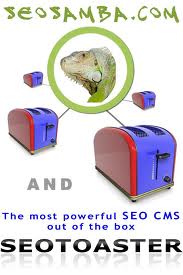 The biggest fear of anyone cleaning their carpets would be discolouration of the expensive asset. I guess most people are reluctant to use new cleaning agents due to the uncertainty of what effects the agents would bring on the colour. Well, the good news here is that Vinegar is less likely to cause colour bleach on the article cleaned. However, I will always advice trying any new cleaning agent on one non-conspicuous corner of the carpet.
Another great advantage of using vinegar to clean your carpets is the fact that it is relatively inexpensive. Compared to other household cleaning agents, vinegar would be the choice of anyone who considers the cost. Additionally, unlike most agents that would require you to use other materials like antifoam solutions, vinegar can be used alone and still give good results.
Third, when you use vinegar, you will rest without worrying about what would happen to your pets or children who will be all over the carpet shortly after cleaning, playing and putting their hands into the mouth. As a matter of fact, some big brand cleaning agents have been discovered to contain harsher chemicals than those found in vinegar. So you can use this agent without really worrying about skin irritations or other related after-cleaning effects.
Now, most importantly, Vinegar will not leave on your carpets soap residual like most foaming agents will do. It's worth a mention here that foaming agents that leave soap residual on the cleaned surfaces are the cause of the carpets getting dirty within a really short time.
Can I use vinegar to clean my carpets? The bad...
Now a fact that many people that use vinegar to clean their carpets do not know is that this substance is acidic. Even those that know this fact will turn a blind eye to it since the level of acidity is lower than what would cause harm to human beings. However, we should consider what we are doing to the vegetation. Remember that you individually have a responsibility to conserve your environment. You will be causing a lot of harm to the ecosystem around you by using vinegar to clean your carpets.
Secondly, continuous use of vinegar in your environment exposes you to the risk of the substance getting to your blood streams. If this happens, your digestive tract will be affected and you are most likely to experience complications and suffer from things like heartburns. Who knows what else the new substance in your blood vessels will do to your health?
Lastly, due to the bad smell of this substance, you will have a few hours of uncomfortable breathing in your house after the cleaning. It is actually not advisable to inhale the smell of vinegar for a long time.